The Gold Royalty management team, board of directors and advisory board have in excess of 400 years of combined mining sector experience, including exploration, development, operating and capital markets experience. We intend to capitalize on our significant collective knowledge, experience, and contacts to add value to the owners and operators of existing and prospective mines we partner with. Our team has the experience and capability to provide creative solutions to prospective partners thereby enhancing our ability to acquire attractive growth assets.
Management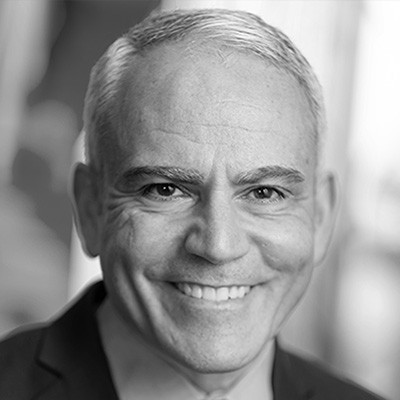 David Garofalo
Chief Executive Officer, President, Chairman and Director
Mr. Garofalo has served as Chief Executive Officer, President and Chairman of the board of directors of the Company since August 2020. Mr. Garofalo has worked in various leadership capacities in the natural resources sector over the last 30 years. Prior to joining the Company, he served as President, Chief Executive Officer and a director of Goldcorp Inc., a gold production company headquartered in Vancouver, until its sale to Newmont Corporation in April 2019. Prior to that, he served as President, Chief Executive Officer and a director of Hudbay Minerals Inc. from 2010 to 2015, where he presided over that company's emergence as a leading metals producer. Previously, he held various senior executive positions with mining companies, including Senior Vice President, Finance and Chief Financial Officer and a director of Agnico-Eagle Limited from 1998 to 2010 and as treasurer and other various finance roles with Inmet Mining Corporation from 1990 to 1998. He was named Mining Person of the Year by The Northern Miner in 2012 and Canada's Chief Financial Officer of the Year by Financial Executives International Canada in 2009. He holds a Bachelor of Commerce from the University of Toronto and is a Fellow of the Chartered Professional Accountants in Canada and a Certified Director of the Institute of Corporate Directors. He also serves on the board of directors of the Vancouver Board of Trade and the Vancouver Symphony Orchestra.
Read More +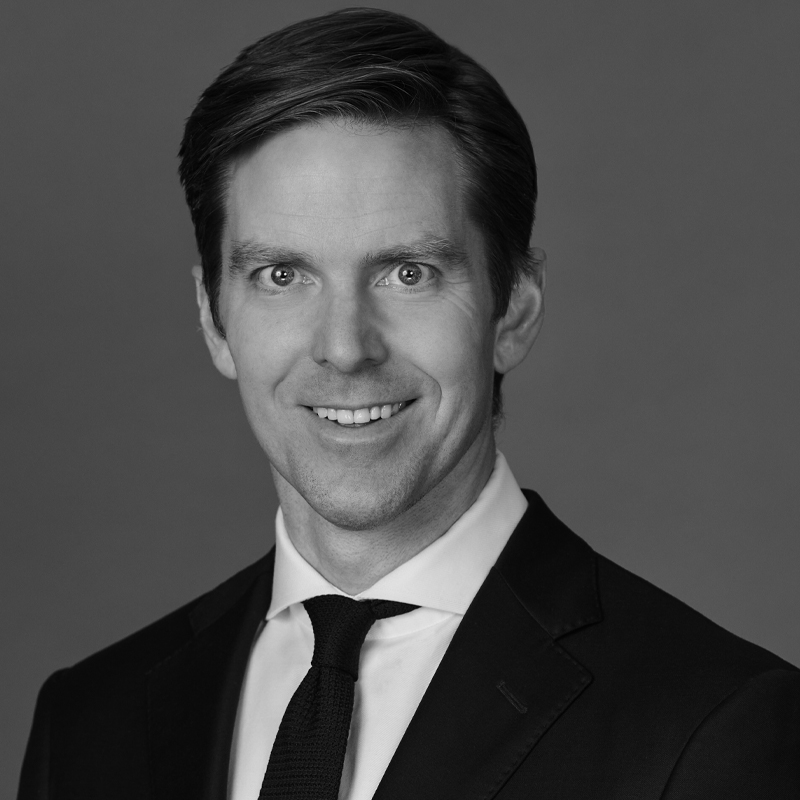 Andrew Gubbels
Chief Financial Officer
Mr. Gubbels joins the Gold Royalty team from Aris Gold Corporation where he was a founding executive and held the position of Senior Vice President, Corporate Development. Prior to Aris Gold, Andrew was in charge of Investment Management in the Americas for Eurasian Resources Group and previously was Head of Americas Metals & Mining at UBS Investment Bank and an executive in the Mergers & Acquisitions department at CIBC World Markets.
Mr. Gubbels graduated from Queen's University with an Honours Bachelor of Commerce and the University of Toronto with a Master of Finance.
Read More +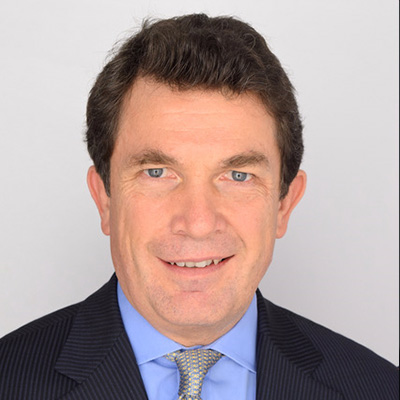 John W. Griffith
Chief Development Officer
Mr. Griffith has been the Chief Development Officer of the Company since September 2020. Mr. Griffith is a former Managing Director and the Head of Americas Metals & Mining Investment Banking for Bank of America, where he worked from 2006 to May 2020. He brings nearly 30 years of financial services sector experience spanning three continents, including 26 years of global investment banking expertise. He has advised senior management and executive board members in M&A, capital markets, investor relations, risk management and general advisory in the global mining industry. Mr. Griffith's global landmark transaction was representing Goldcorp Inc. in its merger with Newmont Mining in 2019. Mr. Griffith holds a Bachelor of Commerce from the University of Cape Town.
Read More +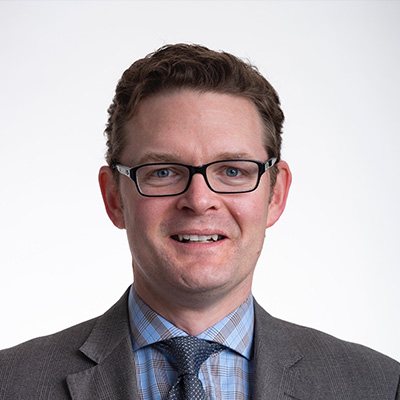 Alastair Still
Director of Technical Services
Mr. Still has served as Director of Technical Services of the Company since October 2020. Mr. Still is presently the Chief Executive Officer of GoldMining Inc (TSX: GOLD and GLDG: NYSE American) and has served as Executive Vice President and Chief Development Officer of GoldMining from October 2020 to March 2021. Mr. Still is an experienced mining industry professional with over 25 years of experience working for major gold miners such as Newmont Corporation, Goldcorp Inc., Placer Dome Inc., Agnico Eagle Mines Limited and Kinross Gold Corporation. He has worked within Canada and internationally in a variety of leadership roles including corporate and project development, and mine operations. Mr. Still served in various capacities for Newmont Corporation (formerly Goldcorp Inc.) from 2004 until June 2020, including as Director, Corporate Development and as Project Director overseeing project development until first production of the multi-million-ounce Cerro Negro gold-silver deposit in Argentina. He also worked from 1999 until 2007 in Timmins, Ontario as Chief Geologist for Kinross Gold, then Placer Dome, and progressed to become Technical Services Manager for the Porcupine Operations of Goldcorp Inc. In the early stages of his career, Mr. Still worked as a project geologist at the Goldex mine in Val d'Or, Quebec for Agnico Eagle and at the Macassa mine in Kirkland Lake, Ontario becoming the senior geologist for Kinross Gold. Mr. Still holds a Bachelor of Science from the University of New Brunswick and a Master of Science (structural geology) from Queen's University.
Read More +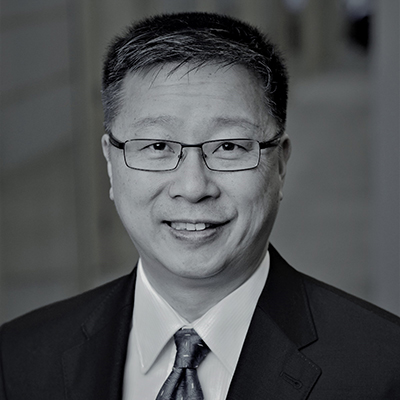 Samuel Mah
Vice President, Evaluations
Mr. Mah has over 24 years of experience in the mining industry comprised of a unique blend of senior and junior producers including working for SSR Mining, Great Panther Mining, Goldcorp and Placer Dome (now Barrick Gold) and mine consulting firms: AMEC Americas and SRK Consulting, and the first metal streaming company, Silver Wheaton (now Wheaton Precious Metals). Over the past decade, Mr. Mah has leveraged his experience gained from conducting the technical appraisal and due diligence reviews for over 350 projects and mines across 43 countries to improve his track record of M&A success.
Mr. Mah is a Registered Professional Engineer and holds a Bachelor of Applied Science in Mining and Mineral Process Engineering, and a Master of Applied Science degree, both from the University of British Columbia.
Read More +
Katherine Arblaster
Vice President, Environment, Social and Governance ("ESG")
Ms. Arblaster is responsible for Gold Royalty's ESG strategy, internal and external ESG reporting and developing the Company's ESG communications with all stakeholders. Prior to joining the Gold Royalty team, Ms. Arblaster led Monitor Deloitte's ESG and sustainability strategy offering.
Ms. Arblaster graduated from the Telfer School of Management with an Honors Bachelor of Commerce in International Management.
Read More +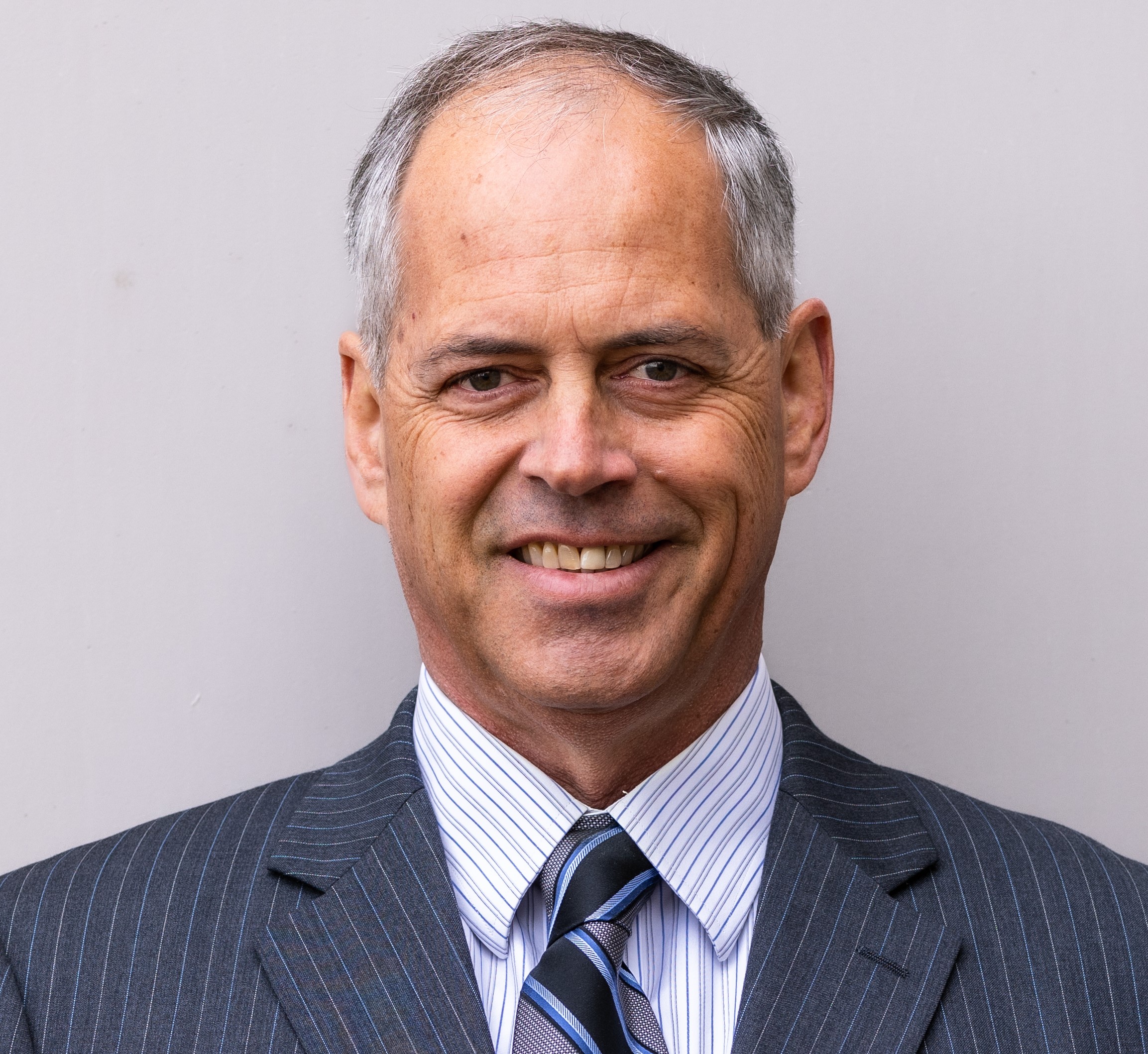 Jerry Baughman
Vice President, Nevada Select Royalty Inc.
Prior to joining Gold Royalty in August 2021, Mr. Baughman was President of Nevada Select Royalty Inc., where he led Ely Gold's royalty generation model in the USA with a focus in Nevada. He continues to identify, stake, and retain royalties on early-stage projects through Gold Royalty's subsidiary, Nevada Select Royalties. Mr. Baughman is a professional geologist with over thirty-five years of experience in mineral exploration in the United States, Mexico, and South America with multiple organizations and has extensive experience evaluating gold and silver properties. Mr. Baughman is a Certified Professional Geologist (CPG) with the American Institute of Professional Geologists (since 1997), a graduate of University of Nevada with degrees in geology and economic geology. He is based in Reno Nevada.
Read More +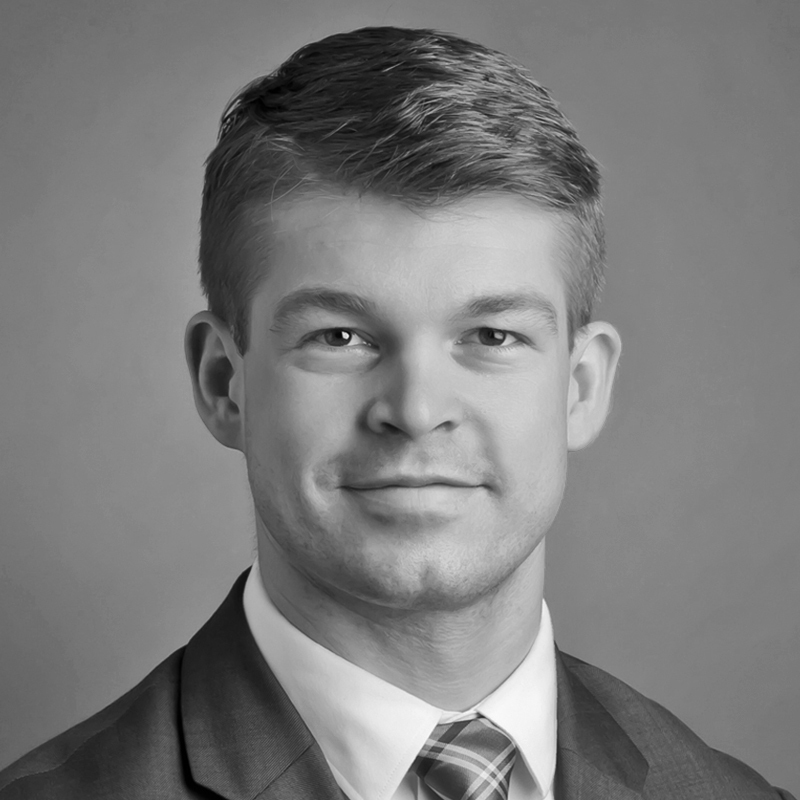 Peter Behncke
Manager, Corporate Development & Investor Relations
Mr. Behncke joined Gold Royalty in November 2020 and has played an important role assisting the company through successful mergers and acquisitions. He is a finance professional with a focus in metals and mining, corporate development and investor relations. Prior to joining Gold Royalty, he was a Senior M&A Consultant at KPMG LLP, providing transaction services and financial due diligence for clients primarily within the metals and mining sector.
Mr. Behncke is a CFA charterholder and a Chartered Professional Accountant and holds a Bachelor of Business Administration (Honours) from Simon Fraser University.
Read More +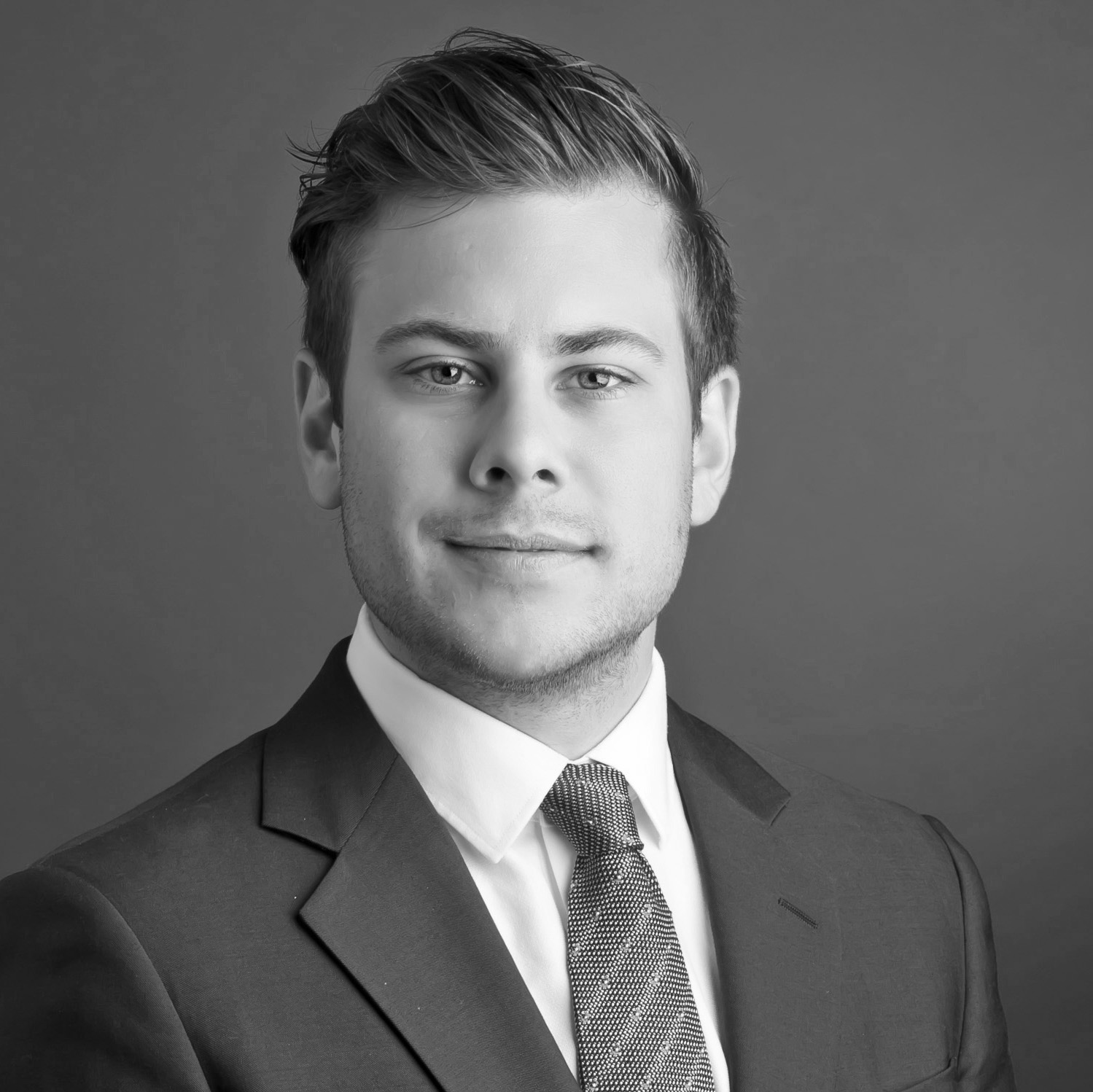 Ryan Hass
Manager, Operations
Mr. Hass plays a cross functional role with a focus in royalty portfolio management and relationship building with operating partners. Prior to joining Gold Royalty in October 2022, he was a Senior Analyst at Equinox Gold and previously a Senior Accountant at KPMG LLP in the Energy & Natural Resources Group. Mr. Hass is a Chartered Professional Accountant (CPA) and holds a Bachelor of Commerce from the UBC Sauder School of Business.
Read More +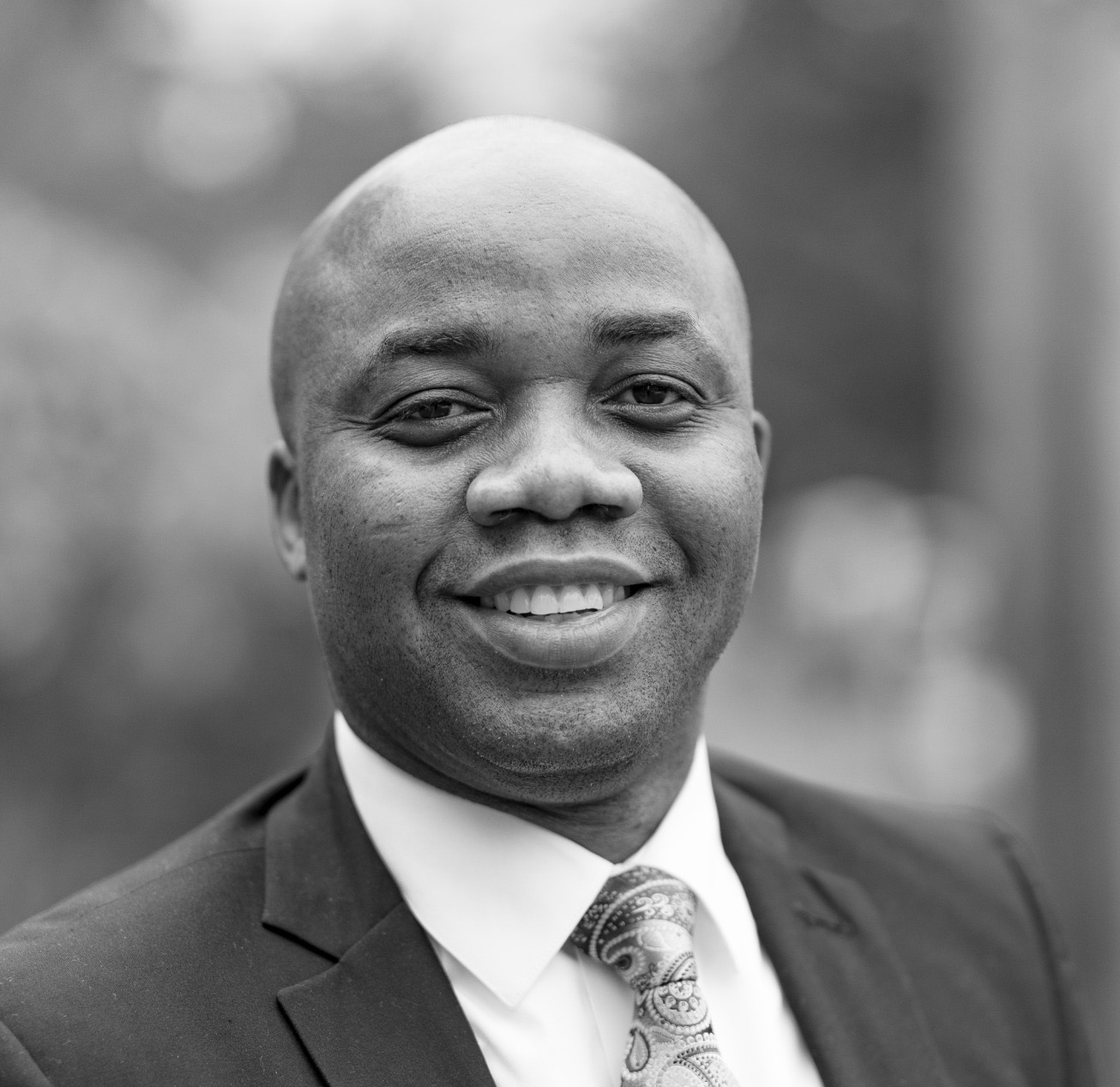 Edmund Borketey
Director of Accounting
Prior to Joining Gold Royalty in January 2022 as the Director of Accounting, Mr. Borketey worked with the Audit and Assurance practices of Deloitte Ghana, USA and Canada, and BDO Canada for a combined period of over 15 years. Prior to joining Gold Royalty, he was a Senior Manager at BDO Canada LLP. Mr. Borketey attended the University of Professional Studies, Accra in Ghana where he attained the Association of Chartered Certified Accountants-United Kingdom (ACCA -UK) qualification. He is a Fellow of the ACCA-UK and a Member of the Institute of Chartered Accountant-Ghana.
Read More +
Directors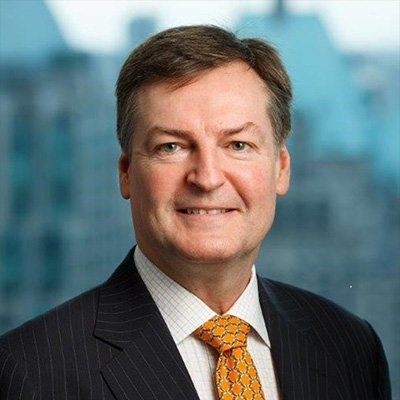 Warren Gilman
Director
Mr. Gilman has been a director of the Company since August 2020. Mr. Gilman is the Founder, Chairman and Chief Executive Officer of TSX Venture Exchange listed Queen's Road Capital Investment Ltd., a leading financier to the global resource sector. From 2011 to 2019, Mr. Gilman was the Chairman and Chief Executive Officer of CEF Holdings Ltd., or "CEF", a global mining investment company owned 50% by the Canadian Imperial Bank of Commerce, or "CIBC" and 50% by CK Hutchison Holdings Ltd., the Hong Kong listed flagship company of Mr. Li Ka-shing, one of Asia's richest men. Prior to joining CEF, Mr. Gilman was the Vice Chairman of CIBC World Markets Inc., the investment banking subsidiary of CIBC. He was previously the Managing Director and Head of the Asia Pacific Region at CIBC for 10 years, where he was responsible for all of CIBC's activities across Asia. Mr. Gilman, a mining engineer, also co-founded CIBC's Global Mining Group. During his 26 years with CIBC, he ran the mining teams in Canada, Australia and Asia and worked in its Toronto, Sydney, Perth, Shanghai and Hong Kong offices. Mr. Gilman has also acted as advisor to the largest mining companies in the world, including BHP, Rio Tinto, Anglo American, Noranda, Falconbridge, Meridian Gold, China Minmetals, Jinchuan and Zijin, and has been responsible for some of the largest equity capital markets financings in Canadian mining history. He obtained a Bachelor of Science in mining engineering from Queen's University and an MBA from the Ivey Business School at Western University. He is Chairman of the International Advisory Board of Western University and a member of the Dean's Advisory board of Laurentian University.
Read More +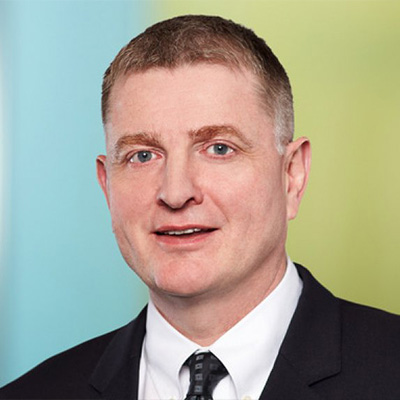 Alan Hair
Director
Mr. Hair is a mineral engineer and senior executive with over 37 years of international experience in the mining and metals industry. Mr. Hair is the former President and Chief Executive Officer of Hudbay Minerals Inc., a public company he joined in 1996 as a Senior Operations Manager and at which he served in a series of progressively senior roles culminating in the position of President and Chief Executive Officer from 2016 to July 2019. During his tenure at Hudbay, Mr. Hair oversaw the successful acquisition, construction, and development of the Constancia Mine in Peru. He holds a Bachelor of Science degree in Mineral Engineering from the University of Leeds and the ICD.D designation from the Institute of Corporate Directors. He is a Director of Bear Creek Mining Corporation and Great Panther Mining Limited.
Read More +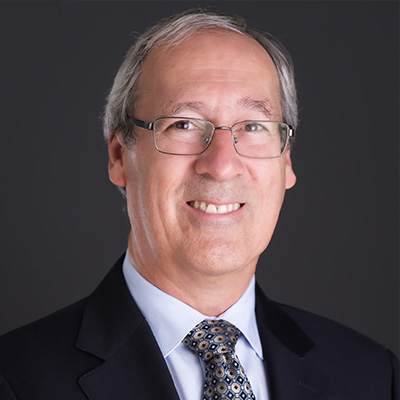 Ken Robertson
Director
Mr. Robertson was previously a partner and Global Mining & Metals Group Leader with Ernst & Young LLP, or "EY." During his career at EY in Canada and the United Kingdom, Ken developed extensive experience in initial public offerings, financings, governance and securities regulatory compliance. Mr. Robertson is a Chartered Professional Accountant and he serves on the boards of Mountain Province Diamonds Inc., and Silvercorp Metals Inc. He holds a Bachelor of Commerce degree from McMaster University and the ICD.D designation from the Institute of Corporate Directors.
Read More +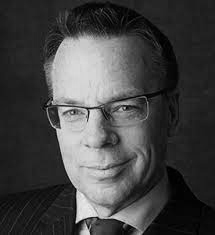 Glenn Mullan
Director
Mr. Mullan was previously the President, CEO, and Chairman of Golden Valley Mines and Royalties and Past President of the Prospectors and Developers Association of Canada (PDAC). Mr. Mullan is a prolific prospector in the Abitibi region with over 40 years of mining and mineral exploration experience.
Read More +
Karri Howlett
Director
Ms. Howlett has 20 years of experience in corporate strategy, mergers and acquisitions, financial due diligence, and risk analysis. She has been the principal of Karri Howlett Consulting, which provides environmental, social and governance and business consulting services to businesses, since 2006. She is also a director of the Saskatchewan Trade and Export Partnership, NexGen Energy Ltd. and March Consulting Associates Inc. From 2013 to 2021 she served as a director of SaskPower, where she chaired its Safety, Environment and Corporate Responsibility Committee and led the development and implementation of net zero carbon emissions strategies. She was also previously the President and a director of RESPEC Consulting Inc., a geoscience and engineering consulting company based in Saskatoon, Saskatchewan.
An active community member, Ms. Howlett has previously served on the boards of the Varsity View Community Association, Skate Saskatoon, and CFA Society of Saskatchewan. In addition, she has been involved with the University of Saskatchewan's Edwards School of Business as a lecturer in the Department of Finance, a participant in the Leadership Development Program, and a protégé in the Betty Ann Heggie Womentorship Program.
Ms. Howlett holds a B. Comm. (Hon.) in finance from the University of Saskatchewan, is a CFA charterholder and holds the Chartered Director designation.
Read More +
Angela Johnson
Director
Ms. Johnson is a diversified mining and exploration professional with over 12 years of experience holding numerous technical, operational, and corporate level leadership roles for junior and intermediate producers across North and South America. Ms. Johnson has been the VP Corporate Development & Sustainability at Faraday Copper Corp., a company listed on the Toronto Stock Exchange and OTCQX Exchange, since April 2022. From December 2020 to March 2022, Ms. Johnson was the Corporate Development Manager at Silvercorp, a company listed on the Toronto Stock Exchange and NYSE American, where she led the assessment and evaluation of international precious and base metal projects for potential acquisition or strategic investment. Prior to that, she held the role of Exploration Manager at Calibre Mining Corp., a company listed on the TSX, from 2019 to 2020, where she led the operational exploration teams and managed near mine drilling activities at the company's operations in Nicaragua. Ms. Johnson was a Geologist from 2012 to 2015, Project Geologist from 2015 to 2018 and Sustainability Coordinator in 2019 of SSR Mining Inc., a company listed on the Toronto Stock Exchange and NASDAQ, where she co-developed the company's inaugural Sustainability Report and specialized in launching or advancing numerous exploration efforts at projects in the U.S., Canada, Mexico and Argentina, with a focus on building local teams, and community and stakeholder engagement. Ms. Johnson holds a B.Sc. in Geology from the University of Alberta, an M.Sc. in Geology/Geochemistry from the University of Victoria, an MBA in Financial Services from Dalhousie University, and is a registered member of the Association of Engineers and Geoscientists of British Columbia.
Read More +